Our Values
Our Commitment To You is The Key To Our Success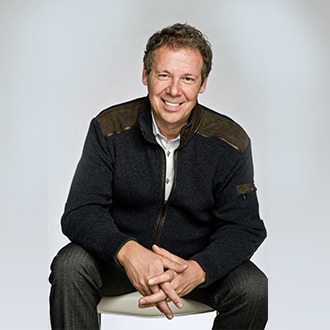 Paul Tobey
CEO & Founder Award Winning Infusionsoft Partner
---
Long before Paul was orchestrating marketing plays, he was an award winning composer and pianist orchestrating symphonies, literally. So bringing thousands of moving parts to make a company's marketing perform beautifully was literally just math and music for Paul.
Since 2007, Paul Tobey has been featured on stages across the world as a thought leader in Digital Marketing.  As CEO of Business Pros Marketing he's brought the company to be Canada's Top Digital Marketing Training Company. His sister company, Training Business Pros, has trained over 50,000 business owners across Canada and the USA, helping them earn millions. Paul is author of 2 published books: Suggestology and BDO#1. Business Pros Marketing is now home to an Elite Super Cell that helps reverse engineer sales pipelines and implement digital marketing strategies for companies in most business verticals.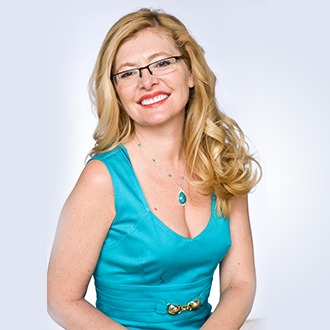 Nancy Houle
VP Of Operations
---
Nancy Houle is in charge of day to day operations including Finance, Legal, HR, Insurance, and business development. If Nancy is not setting up partnerships with International businesses, she'll be setting up strategic relations with sponsors or government funding bodies. Currently, she is working on developing Business Pros Marketing Elite Super Cells in Eastern USA, Business Pros Radio, Business Pros TV, and expanding up to 60 Infusionsoft Experts in it's Award Winning pool of digital marketers.
Meet Our Team Of Marketing Heroes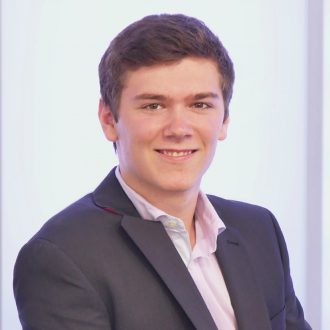 Adrian Tobey
IT | Infusionsoft Certified Consultant | Programmer
---
Currently a full time student at University of Toronto in the field of Computer Sciences and Programming, Adrian concurrently works at BPM when he can. He's the "do everything" guy.
From programming API's to building the office kitchen, Adrian's talents are not limited to computer languages. Handy with a drill and precise with a wire, Adrian is responsible for playing "Mr. Fix It" at our office. His recent projects include wiring thousands of tiny LED's to back-light our LiveStream Training Studio, and assisting with the creation of our stage.
Working as lead support for many of BPM's "A list" clients, Adrian is also an Infusionsoft Certified Consultant.  He helps with building campaigns, updating websites, writing copy while programming APi's. His work ethic is bar none. He'll wash floors, answer phones, and make coffee. You'll often find him in charge of the booth set up and tear down, deliveries, and pick ups.  He'll get it done with a smile and no questions asked!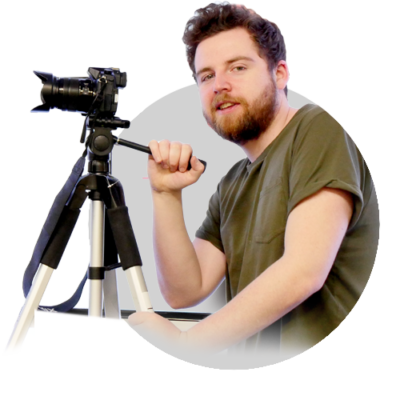 Michael O
VIDEO CONTENT PRODUCER | VIDEO EDITOR | HUMORIST
---
Moving to Canada over a year ago, a fresh faced Michael left his native land of Ireland to follow his dreams and continue to build on an impressive resume of media work for a variety of different companies. Whilst his fresh face is no more, going by his trademark full beard, Michael has settled into life in Canada like a duck to water and has found himself right where he needs to be…as an awesome member of our team.
From filming professional sports teams like Liverpool F.C., to dipping his toes into the studio world while working on HBO and Marvel properties, Michael has brought that experience to the Team launching new projects such as TBP TV, producing/editing sizzle reels and bringing his own brand of humor to Business Pros Radio podcasts.
Fun facts: He doesn't drink beer (wheat intolerant), he's a little OCD organizing gear, and he's really a genuine all around creative & happy guy!
Meet Our Elite Infusionsoft Certified Consultants Super Team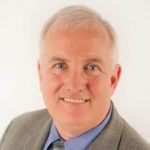 Patrick O.
Infusionsoft Certified Consultant | Toronto | Landscaping & Franchise Industries
---
Core Genius: Marketing Automation | Small Business Growth Consulting
Territory: Toronto
Services: A-Z Marketing for Landscaping and Franchise Industries
Over the last 30 years Patrick founded four companies, which he successfully grew and sold for profit. After his last successful strategic exit, in 2007, he turned his attention to digital marketing, earning his first Internet Marketing Certification. Armed with his degree from the University of Manitoba and combined with a solid track record of business acumen, Pat is now lending his talents to numerous client coaching and is a trainer in sales marketing, automation, and management. Patrick is painfully aware of the frustrations business owners face during both stagnate times and growth periods. When you need a sales lift, call Pat.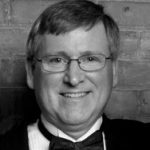 David B.
Infusionsoft Certified Consultant | Publishing & Design Industries
---
David Browne has been in the Business Communications Inc industry since 1986. His expertise evolved from "Desktop Publishing" to Typesetting and Design.
Today, a veteran of digital marketing since 2010, David combines branding with digital automation. If you are looking for expertise in print, branding, design and automation, call us for David Browne.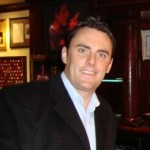 Mike R.
Infusionsoft Certified Consultant | Manufacturing, Distribution, and Retail
---
Core Genius: Manufacturing, Distribution, Retail & Seasonal Industries
Territory: PEI, Nova Scotia, New Brunswick, Newfoundland & Ontario
Services: Consulting | Sales Funnel & Campaign Development | Project Management and Infusionsoft Implementation
Mike is an accomplished entrepreneur, a marketing professional, and seasoned safety consultant with a passion for helping businesses achieve optimal growth and online success.
As a perpetual student of learning and graduate of Training Business Pros, Mike's marketing talent is sought after by a variety of SMEs. His attention to detail and customer focused marketing approach are true assets for his clients.
As an avid adventurer, Mike embraced an opportunity to live and work in Shanghai, China where he relished learning Mandarin, exploring Asia, and savoring local cuisine. However, his ultimate accomplishment was becoming one of the founding members of Shanghai's first hockey league.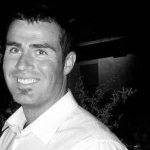 Shane M.
Infusionsoft Certified Consultant | Alberta| Property Development & Real Estate
---
Core Genius: Property Development and Real Estate Marketing
Territory: Alberta
Services: Integrating Print Marketing | Direct Marketing with Sales Automation
Prior to successful strategic sales, Shane has been running his own resort developments, taking them from $8.5M to 17M in three and half years. Shane knows what it takes to grow a business (and the expensive mistakes to avoid) using essential and fundamental direct marketing strategies.
Predicting a rapidly changing market place, Shane entered the world of Digital Marketing in 2012. When the stats indicated that there were more than 195 million business websites today, with an increase of 400% since 2010, Shane knew businesses would have to make dramatic shifts to keep up with technology.
So Shane's mission became to help property development companies and real estate brokers strategically position their business in the digital ecosystem.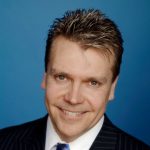 Gord L.
Training Business Pros Trusted Advisor | Vancouver | Property Consulting & Real Estate
---
Core Genius: Real Estate & Property consulting industries
Territory: Vancouver and Toronto
Services: Sales Funnel Marketing & Sales Pipelines for Property Managers and Developers
With more than 20 years experience as a trainer and speaker, Gord currently coaches one-on-one real estate, where he assists students in increasing their collective net worth. His recent group went to over $20M, helping them raise $7.5M for financial/mortgage companies.
After leading hundreds of speaking and training events, he had fine tuned a sales funnel that the financial and mortgage industry wanted. Organically, this evolved to a consulting business where he'd help companies reverse engineer their own sales funnels, including "offers" and "upsells.
A user and champion of Infusionsoft, Gord is currently completing his ICC Certification.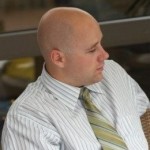 Jesse K.
Infusionsoft Certified Consultant | Alberta| Manufacturing, Distribution and Retail
---
Core Genius: Manufacturing, Distribution and Retail
Territory: Alberta
Services: Project Management | Web Design | Infusionsoft Integration
Taking on custom/unique projects has become a way of life for Jesse, be it a unique business problem that needs solving, or tricky APIs and integration.
Jesse possesses multi-industry experience in various roles including: Management, Business Development, Marketing, Promotion, Project Management, Creative Design, and Social Media; in industries including Manufacturing, Distribution, Retail, Real Estate and Construction.  As you can see, he offers a wealth of practical knowledge, while utilizing a logic based approach to doing business.
Additionally, running his own business for over 10 years has assisted Jesse in developing a more complete understanding of the needs of small to medium sized businesses.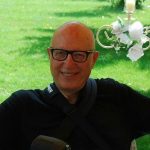 Richard C.
Training Business Pros Certified Consultant | Information Technology
---
Core Genius: IT and Engineering
Territory: Ontario
Services: Progamming, Infusionsoft Integration , Sales Pipelines and Funnel builds
Richard area of study is electronic engineering technology and has worked for seven years as a designer developing hardware and software for microcontoller-based interactive control panels for industrial truck battery chargers, telecom, and UPS applications. His interest in technology extends to human factors and interface design, as well as to digital culture generally.
Other activities include marketing, graphic design, web development, photography, journalism and blogging. His pictures have been included in an Art Gallery of Ontario traveling exhibition, and some of his work is in the collection of the National Gallery of Canada.
Richard has also been interested in alternative health and has studied agriculture, worked on farms, managed a farmers market and produced newsletters and promotional material for farm organizations.
Anthroposophy and Waldorf Education are among his more spiritual interests. Richard has also explored Ibrahim Karim's Biogeometry, and has read widel in the occult literature.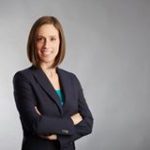 Michelle K.
Infusionsoft Certified Consultant | International | Virtual Assistants
---
Core Genius: Heads a team of virtual assistants
Territory: International
Services: All administrative, social media, content building, Infusionsoft.
Michelle K uses her more than 15 years of experience in business administration to help small business owners reach maximum growth potential. Michelle evaluates the systems and processes in place and provides recommendations for improvement towards ultimate scalability in the most effective and efficient way possible. From review to implementation of appropriate business software systems, Michelle will ensure that you are spending the most time possible on revenuegenerating activities.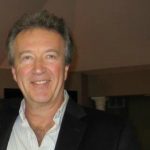 Paul K.
Training Business Pros Certified Consultant | Golf & Yacht & Real Estate Industries
---
Core Genuis: Sales and Marketing for Member Driven & High Value Product Industries
Territory: Ontario and USA
Services: Integrated Sales Pipeline for Membership Driven companies and associations. Strong Knowledge of Real Estate Investment.
Groomed by XEROX, Paul Krane learned sales discipline early in his career. With a strong sales foundation, Paul's career trajectory lead him to an executive position into the Nuclear industry.
However, it was Paul's passions of Golf and Yachting and Real Estate Investing that drove Paul back into the world of sales…digital sales. Understanding the nature of membership driven revenue, Paul began consulting associations and properties on how to systematize, optimize and generate higher revenues using digital and automation.
Paul brings a wealth of entrepreneurial and corporate experience to the table. Following his passion for adventure and excitement affords Paul a very exciting circle of influence. Today, Paul serves the people he his passionate about helping. If you have a membership driven revenue you'd like to monetize even more, call P.K.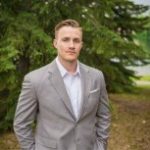 Spencer T.
Infusionsoft Certified Consultant | Alberta| Real Estate Automation
---
Core Genius: Helping Real Estate Professionals Grow
Territory: Alberta
Services: Real Estate Sales Automation 
Born and raised in Calgary, Alberta. Spencer grew up ski racing competitively which took took him around the world till he had career ending injury at 20. Completely lost, he "tried" business school, that only nurtured his way into the world of entrepreneurship. He quit school and opened his first business at 22. As head of marketing for a successful real estate brokerage, he adopted Infusionsoft in 2014. Experiencing an increased profit of 30% year over year he invested more time in acquiring digital marketing skills. Today, he helps independent real estate reps grow their real estate business. Call Today to speak with Spencer.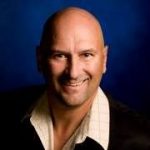 Brad M.
Infusionsoft Certified Consultant | Alberta| Helping Small Business GrowCore Genius: Helping Real Estate Professionals Grow
---
Core Genius: Training Industry and Small Business
Territory: Alberta
Services: Automate of the marketing, sales, fulfillment, and financial systems. Creating management dashboard for executives to track results in real time.
Brad has been using computers for decades and has been a part of the advancements computers have brought both for personal use, and to corporations.
Brad joined with Training Business Pros to bring the systems they have developed using Infusionsoft to automate the marketing, sales, fulfillment, and financial systems of small businesses. The result is a management dashboard that executives will use to ensure the business is successful and growing. No customer is lost in the system.
Brad loves to work with owners of small business to help them grow the business to make an impact on the world.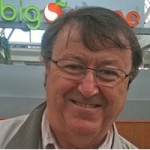 Kevin O.
Training Business Pros Certified Consultant | Property Management Industry
---
Core Genius: Marketing Properties
Territory: Ontario
Services: Marketing & Implementing software applications, equipment and systems which greatly improve the efficiency within your eco-system. 
Kevin is a 20+ year professional in the Condo industry, including working with one of the largest developers in South Africa, developing and marketing condominiums.
After Immigrating to Canada, Kevin worked as a Strata Property Manager in between 1994 and 2002. Then opening his own Strata management company which grew successfully till 2008. In 2010, Kevin sold his portfolio of buildings to Colyvan pacific Real Estate management Services Inc, and then joined Colyvan at their Surrey Office.
During this time Kevin was given more Buildings to manage that were problematic in nature. He was instrumental in the management and fixing these buildings' problems, eventually passing them off to other property managers to manage.
Today, Kevin helps companies optimize, systematize and increase ROI.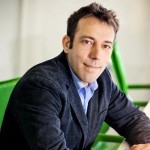 Drew D.
SEO Expert | Corporate Accounts Canada & USA
---
Core Genius: Associations | Franchises | Multi-Location accounts
Territory: Canada | USA
SEO | SEM | PPC | Front End Web Development | Integrations 
Heading a team of 22 digital marketers, in Canada and the USA, Drew has been working in the multimedia industry for over 15 years. Early in his career Drew worked behind the scenes on technology side of the TV and film industry for which he has received acclaim in broadcast journals for a number of technical innovations. He has worked on productions in different capacities for Discovery International, National Geographic, BBC and more.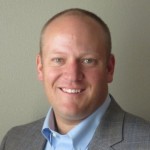 Scott R.
Infusionsoft Certified Consultant | USA
---
After working at Infusionsoft as a Trusted Advisor Rep, Scott struck out on his own as a speaker. Certified to deliver programs based on the proven principles found in Dr. Stephen R. Covey's "The 7 Habits of Highly Effective People®" and "Managing Millenials at Work," Scott works to help organizations achieve sustained superior results by focusing on making individuals and leaders more effective.
These programs help businesses keep pace with a new generation of young people entering the workforce who have starkly different attitudes and desires than the employees of the past few decades.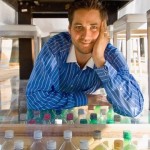 Shannon R.
Infusionsoft Certified Consultant | British Columbia | Hotel & Retail Chains
---
Core Genius: Restaurant, Hotel and Retail chains, and finalist in the 2015 BCIC New Ventures Competition. 
Sales and marketing management experience with over 10 years of experience, including marketing automation, pipeline development, product development, business operations, and lean startup strategy.
Shannon has planned, designed and executed a PR campaign which resulted in more than 20M media impressions worldwide.
Specialties: inbound marketing, account management, strategy, non-profit governance, content development, branding, startups.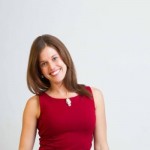 Jenny M.
Infusionsoft Certified Consultant | Canada | Self Publishing How to Write Your Book
---
Core Genuis: Publishing | Health | Wellness | Training Industries
Territory: International
Services: Writing | Coaching | Editing 
Jenny M, BAH Professional and Creative Writing, accredited Mind-Body specialist, certified Fitness Instructor and Awakening Coach, is an award-winning writer and creator of numerous courses and seminars designed to unleash the writer within and elevate a more vibrant state of well-being. Jenny has been featured in two #1 bestselling books; Empowering Women to Succeed and 365 Ways to Connect With Your soul. Jenny will connect you with a deeply intuitive style of writing that will awaken a renewed sense of inspiration, creativity and passion. Whether you write books, promotional emails, blog posts, advertisements, Tweets, business plans or reports, Jenny will share her secrets for effortless writing.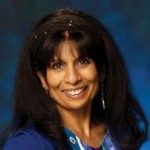 Patricia F.
Training Business Pros Certified Consultant | Advertising Industry
---
Patricia has been providing small businesses with effective, affordable, targeted marketing since 1980. A passionate entrepreneur, she started her own business in 1980 publishing local magazines. In 2000 she expanded her services to offer print marketing materials from business cards to catalogues to banners. When it comes to print, Patricia has earned a reputation for offering the quickest turnaround possible, superior quality and precise finishing – all for less than you'd expect. How does she do it? As a print broker, she has ongoing relationships with over 120 local printing companies, each specializing in different work. She has recently added online marketing to her list of services.
Although Patricia specializes in marketing for small businesses she is proud to include large companies such as D-Link and Brinks as clients.
Patricia has a special gift of being able to "get into the head" of her clients, see their vision and capture it in words.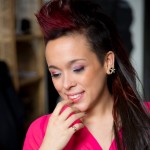 Kristin C.
Infusionsoft Certified Consultant | Toronto | Retail, Online Retail & Arts
---
Core Genius: Retail & Jewelers
Territory: Nationals
Services: Infusionsoft Integration with Online Retail 
As a master goldsmith of 12 years & owner of The Den Toronto, home of the Goldsmith Experience. Which teaches the general public to walk in the footsteps of a artizan and creating a precious piece such as wedding bands, cuff-links, pendants, bangles or tiepins.
Being in the customer service industry for over a decade Kristin has a higher than average insight to dealing with clients. However using Infusionsoft in conjunction the training received with Business Training Pros it has revolutionized how she helps customers deal with client management, and marketing. The concepts have allowed her to find staffing savings and help her own business grow 400% in the last year alone.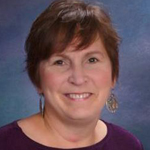 Lori W.
Infusionsoft Certified Consultant | New York | USA
---
Core Genius: Organization of Information | Turning Data into Actionable Intelligence
Territory: New York State, US
Services: Infusionsoft Implementation and Management 
Lori has been involved in online storage and retrieval of information for more than 30 years and has in-depth experience in small business, government, research, and higher education environments. She has specialized in business and international research, end-user training and instruction, knowledge management, and organization of information. She has a Masters in International Studies from George Washington University and a Masters in Library and Information Science from Catholic University. She also has a Bachelors in Chinese Language from the University of Washington. She worked as an intelligence analyst for the US Federal Government. She has worked as a consultant with the Xerox Technical Information Center, and as an instructional librarian and then the Director of Accreditation and Assessment for the School of Business at St. John Fisher College.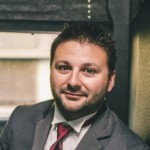 Al Guertin
Training Business Pros Certified Consultant (can Implement in French)
---
Highly qualified professional with Years of experience at emphasizing sales, marketing and business development in the retail and service industry. Skilled and knowledgeable in communications, training, technology and human resources management. 
Highly customer-centric with excellent relationship building skills as evidenced by our achievement of building a service oriented business sheltering over 400 customers from the ground up.
->First-rate skills and experience at cultivating existing customer relationships by developing, perfecting and streamlining an ecommerce option in order to provide them with a positive customer experience and to increase/enhance our sales and customer relations.
Self-confident, organized, and motivated. Bring creativity and an entrepreneurial spirit to all business endeavor.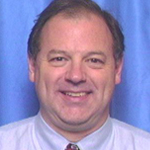 Bill W.
Infusionsoft Certified Consultant | New York | USA
---
Core Genius: Computer Systems Integration
Territory: New York State, US
Services: Infusionsoft API and Data Migration
Bill has been providing technology services to a wide variety of customers since 1980 and has extensive experience with multiplatform systems integration and software development in government, industry, research and higher education environments. He has a Bachelors degree in Computer Science from the University of Maryland, a Bachelors degree in Geology from the University of Massachusetts, and a Masters in Organizational Learning/Human Resource Development from St. John Fisher College. He is currently the Director of Integration Services at Monroe Community College in Rochester, NY, and served as Technical Director for the Office of Information Technology at St. John Fisher College. He has worked in software development and systems integration for the Xerox Webster Research Center and Harris Interactive in Rochester, the Defense Advanced Research Projects Agency, NASA, FAA and other federal agencies as a defense contractor, and Defense Mapping Agency as an employee.