The Business Pros Radio Show
Tune in Sundays from 9am – 10am
On AM640
Watch the Show Trailer
---
Are You Still Paying Big Bucks For Less-Than-Qualified Leads?
Watch This "Real-Time" Video Demonstration, To See How We Can Build You a Lead-Generator System That Gets 30%+ Conversion Rates & Qualified Leads For As Little as $7 Bucks Per Lead!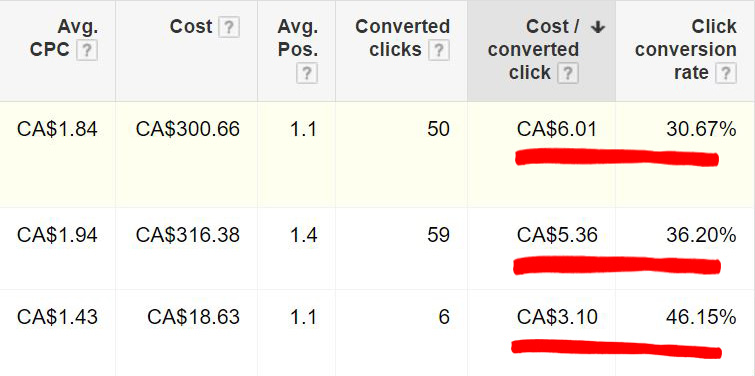 Your Host
Canada's leading digital marketing expert, business leader & best selling author Paul Tobey, CEO of Business Pros Marketing.  You'll hear Paul & special guests discuss cutting-edge business trends and battle tested marketing strategies. Call in with your questions, or simply listen in to get your business week off to a smashing start!
Tune In!
Tune in to hear awesome guests and industry influencers, extremely helpful marketing and sales information, current business trends, Internet news and interesting events! The show is super entertaining and filled with high-value information that'll help your business.
January 29, 2017 – SHOW TOPICS:  How Infusionsoft is changing the way companies capture leads and manage the sales process using CRM Automation.
January 1, 2017 – SHOW TOPICS:  Happy New Year!  How to pick goals and stick to 'em.  Download your free gift.
December 25, 2016 – SHOW TOPICS:  Merry Christmas.  Download the show host Paul Tobey's Christmas at the Piano CD.

December 18, 2016 – SHOW TOPICS:

December 4, 2016 – SHOW TOPICS: Interview With Adrian Tobey about how to hire the best digital marketing specialists for your team.

November 27, 2016 – SHOW TOPICS: Interview With Ramsey Aburaneh – Google Paid Search Specialist

November 20, 2016 – SHOW TOPICS: Carnegie Hall, Making Decisions, Personal Growth & Development, The Step by Step Formula to Achieve to Your Goals, Advantage Round Table

November 13, 2016 – SHOW TOPICS: How Video Influences your Business Success

November 6, 2016 – SHOW TOPICS: Social Media And What To Do With It

October 30, 2016 – SHOW TOPICS: Google adwords strategy & how to pay for your digital marketing with Canada Job Grant? Inside Advantage Round Table

October 23, 2016 – SHOW TOPICS: Why would anyone want to buy traffic? Inside Advantage Round Table

October 16, 2016 – SHOW TOPICS: 5 Steps to success in business and everything you do for that matter.
October 9, 2016 – SHOW TOPICS: Passive sites vs persuasive sites. 

October 2, 2016 – SHOW TOPICS: Digital security: Paul speaks to online security expert Kevin Kinsella.

September 25, 2016 – SHOW TOPICS: Digital marketing pretenders vs pros. Google Penguin 4.0 Update. Inside Advantage Round Table

September 18, 2016 – SHOW TOPICS: Remarketing, digital marketing automation, Inside Advantage Round Table

September 11, 2016 – SHOW TOPICS: Introducing Paul Tobey, the new Google algorithm, lead capture & conversion strategies, the online property challenge.
Learn More About Becoming A Guest Speaker On Our Show
This show is targeted to business owners, marketers, sales teams, entrepreneurs, and anyone interested in starting or growing a business. And, we're looking for guest speakers.
We are actively seeking interesting guests, business leaders and industry experts as guests on our show.  If one or more of the following describes you, then you may be eligible:
CEO

Thought Leader

Business Influencer

Disrupter

Business Author
Business Blogger

Tribe Leader

Digital Marketer

A really cool start up in the digital marketing eco-system

You have an innovative product or software to launch
Do you have high value information or content to share? We are booking guest up to 16 weeks in advance. If you want free promotion, this broadcast attracts 60,000+ listeners in the GTA.
Below is a list of possible topic headlines for the Sunday Morning Breakfast Broadcast:
Do you fit one of these subjects? Could you contribute to the conversation?
Product Placement Opportunities
Product Placement
Product mentions are possible. We can't sell these opportunities. However, if we authentically love your product and/or service, and we mention it, we'd love to use your product and/or service as give-aways or prizes for the show.  Please contact our sponsor scout for more information: Nancy Houle  416-444-7767.
Please note that all applications will be reviewed.  Our show's co-producer will likely call you for a pre-screening.  Applicants who have previous radio experience may want to provide links to previous on-air samples.  We can only have 1 guest per show.  Due to the volume of interested guests, not all applicants, even if qualified, will be accepted.
Phone Pitches: We can appreciate that your promotion schedule is of importance and therefore we do accept phone pitches. If you or your publicist wishes to move the needle a little quicker please contact Nancy Houle at 416-444-7767.
We prefer to host guests live near the Chorus Studios in Toronto however, some guests may qualify for phone-in interviews.